Thought I'd do something different and fun on my blog today.
I'm sure you all are just dying to know a few things about me. Here goes:
Fun fact #1: I believe that having bipolar and anxiety has helped shape who I am today. I'm a kinder and more considerate person because of all of the different experiences and emotions I've had.
Fun fact #2: I'm obsessed with chocolate, especially dark chocolate. Dove or Lindt.
Fun fact #3: I figure skated for 8 years and about 5 of those years I skated competitively.
I never looked like this :D
Fun fact #4: I love musicals. I've seen Cats on Broadway. I've seen Phantom of the Opera twice, once on Broadway, once at the Detroit Opera House. I've seen West Side Story at the Detroit Opera House. Also I saw Pippin on Broadway as well. I've also seen a ton of plays and musicals at the Dearborn Player's Guild.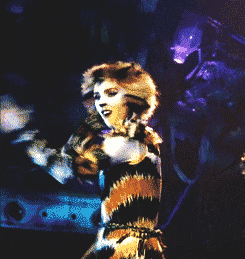 Fun fact #5: I prefer tea over coffee.
And I think I've finally learned how to put gifs on my blog! Hope everyone is having a good weekend!